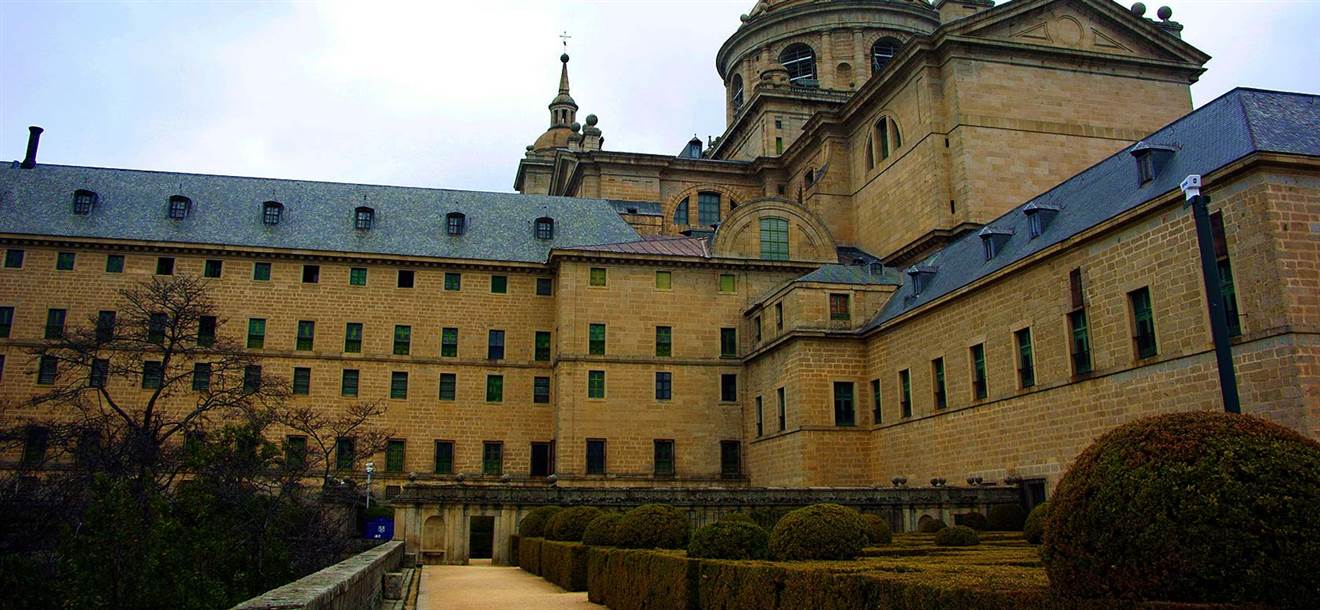 Escorial & Basilica Valley of the Fallen(MADESCOR)
To product
This excursion takes you first to the Royal Monastery of the Escorial. It is a symbol of the Spanish Power and a mausoleum for Charles V. Due the symmetry and balance of the construction it was considered the eighth wonder of the world for a long period of time. This visit includes the Hapsburg Palace, the King's and Prince's Mausoleum, the Chapter Houses, the Architecture Room, the Weapons Room, the Library, and the Basilica. 
The Basilica of the Valley of the Fallen was built between 1940 and 1959 and is located 9 km away from El Escorial. It is a Basilica excavated in the mountain at 1350m of altitude  above sea level where an impressive 150m-high cross places itself over the magnificent nature reserve of the Madrid mountain range. Here you will have free time to admire the wonderful views of the Sierra de Madrid and take pictures. 


Buy your tickets at Ticketbar and your reservation is guaranteed!


Departure location: JULIÁ TRAVEL, C/ San Nicolás 15 (next to Plaza de Ramales)
Departure time: 8.30 am
Duration: 5 hours

Language: English